Gastronomy | Hotel Industry
HOTEL JORDAN´S UNTERMÜHLE
NATURAL LIVING
THE OAK – A balance between aesthetic harmony & stability.
Planed and oiled surfaces are a tactile experience. They correspond most closely to the natural character of the wood .
Since 2005, the Jordan family enchants guests with your hotel in Rheinhessen, give unique moments of pleasure and a little piece of happiness. Tastefully furnished rooms, exquisite wine stocks and regional delicacies give your hotel stay in Rhineland-Palatinate a perfect touch.
Oak Dolomit
Hand Scraped
Place: Köngernheim
Builder: Family Jordan
Parquet: Oak Dolomit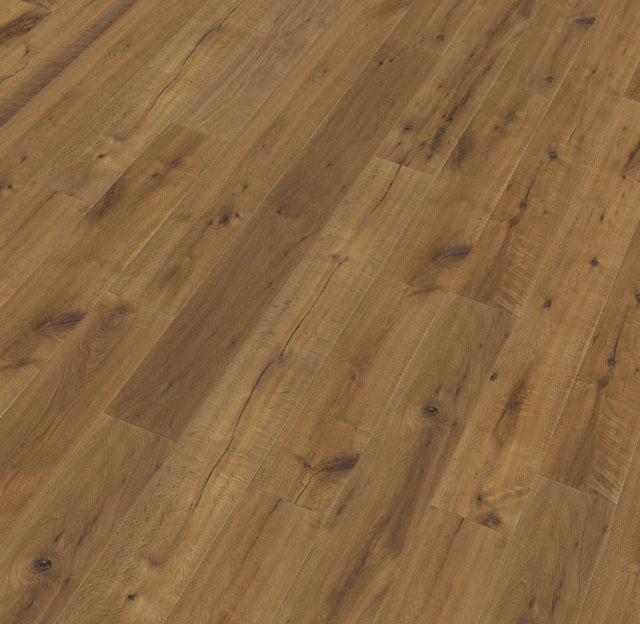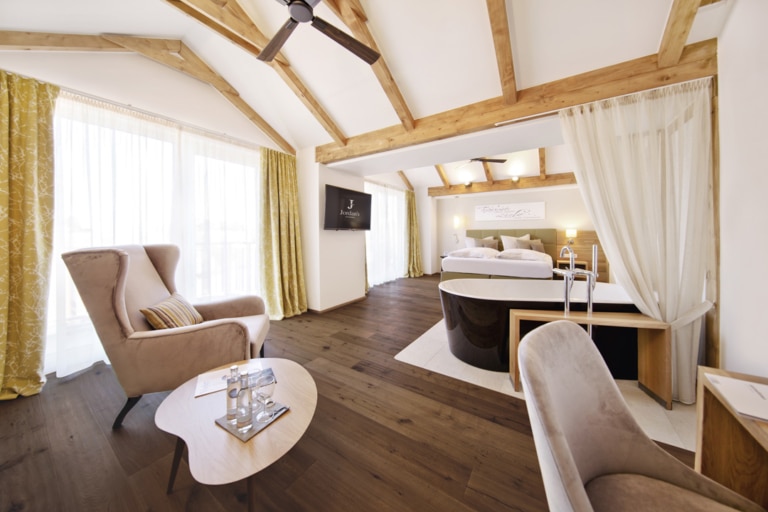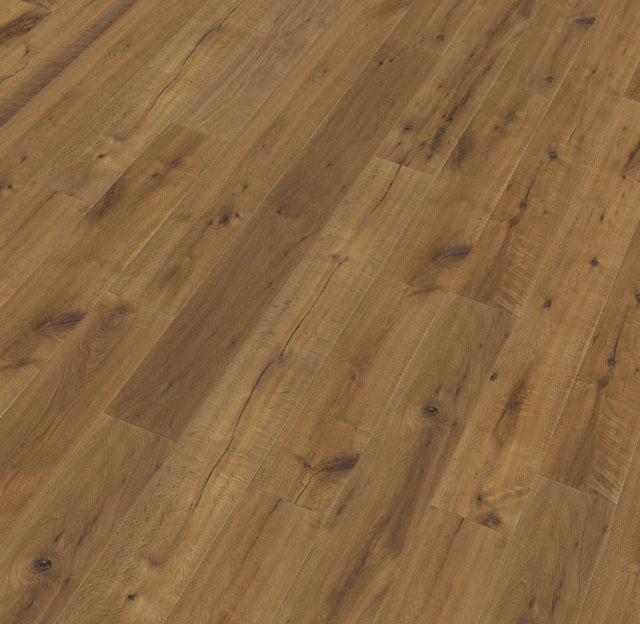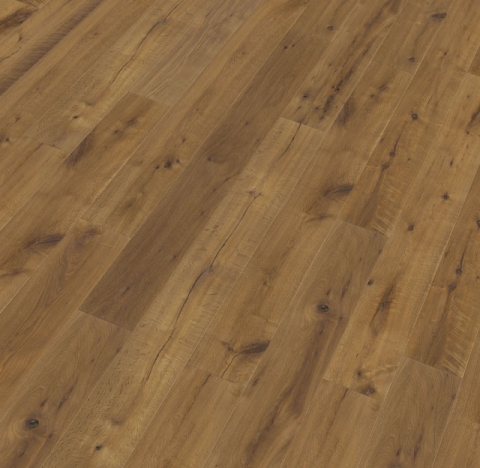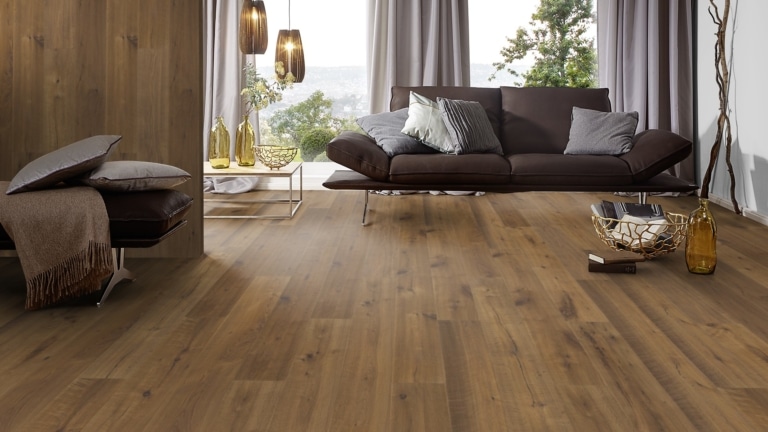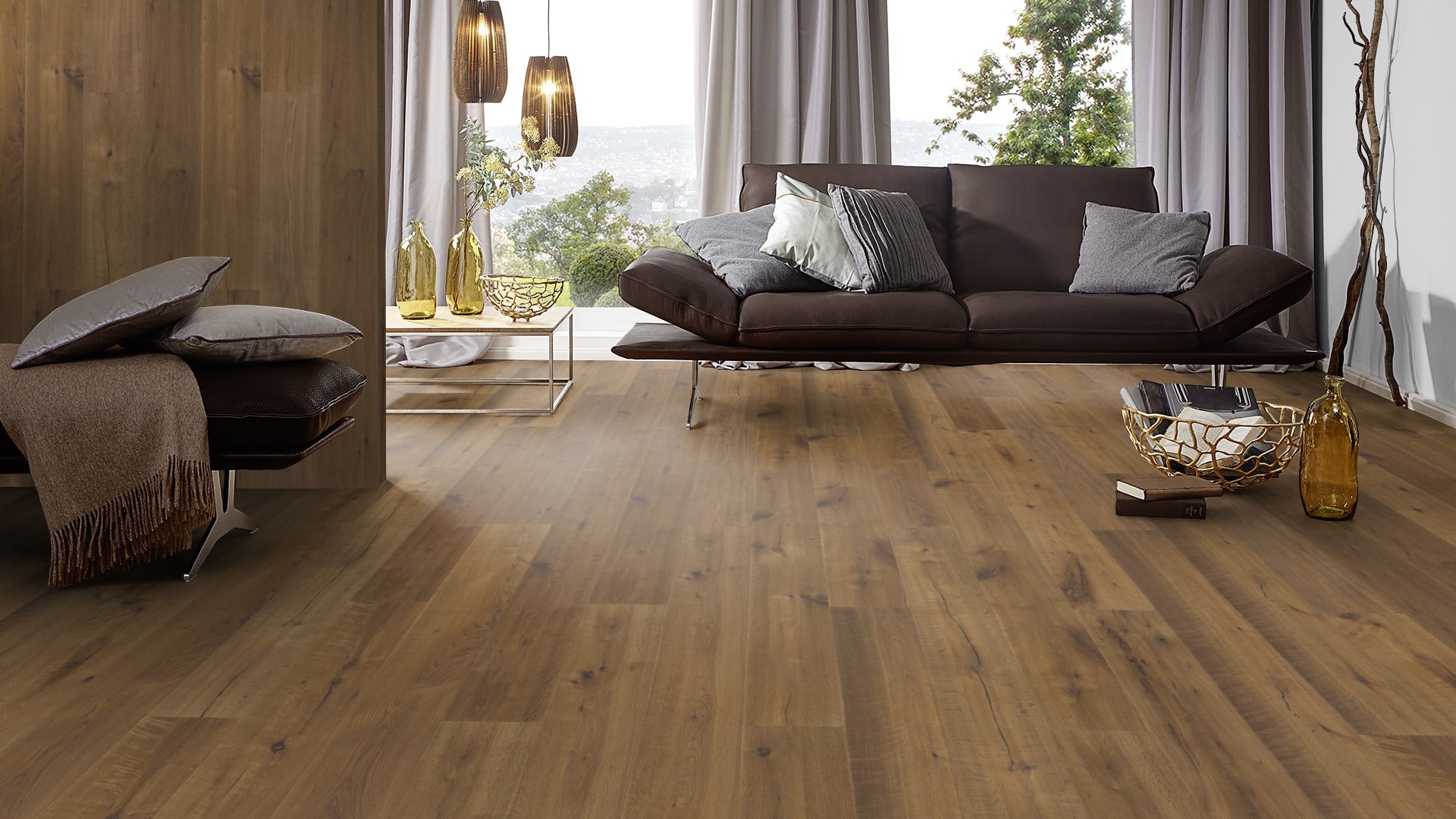 Further references
from this category
The new design chalet VILLA FLORA. Precious woods, the finest panorama & absolutely private wellness pleasure.