Customised design
Good craftsmanship is at the heart of interior architecture and design. No two staircases are the same, because no two people are the same. However the geometry of your staircase fits into your living space, HAFRO will fulfil your wishes. With different pitch shapes, it is possible for us to design an individual staircase for your perfect appearance.
Perfection Redefined
TECHNOLOGY &
KNOW HOW
Decades of experience and innovative thinking have led us to a convincing production technique: HAFRO stair angles without cutting through the surface. The advantage of this special folding technique is the longevity of the steps and there is no glue joint. Parquet and stairs have the same colour, surface and gloss level. These parameters turn the "step" into a design object and create a flawless overall appearance of your staircase. An aesthetic piece of furniture that blends harmoniously into your home.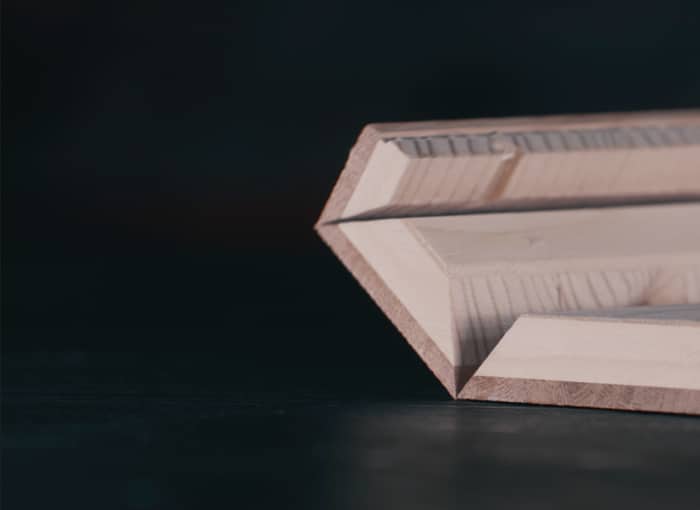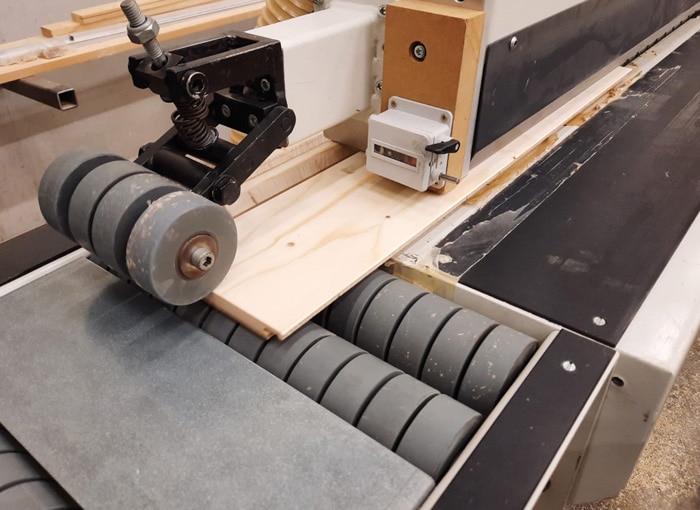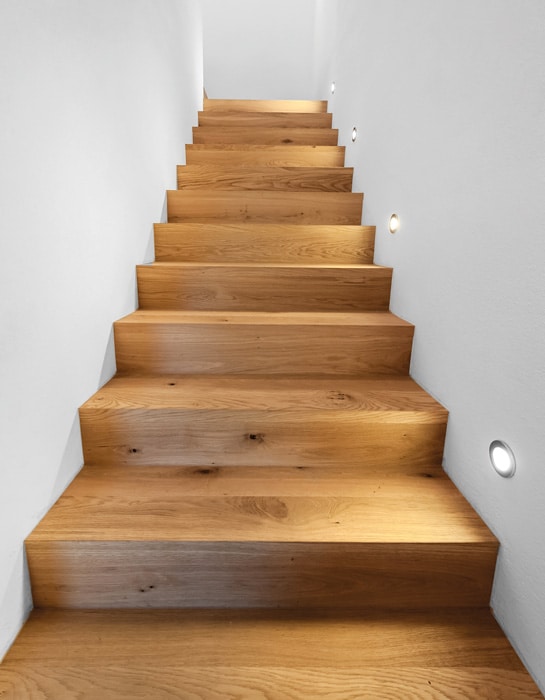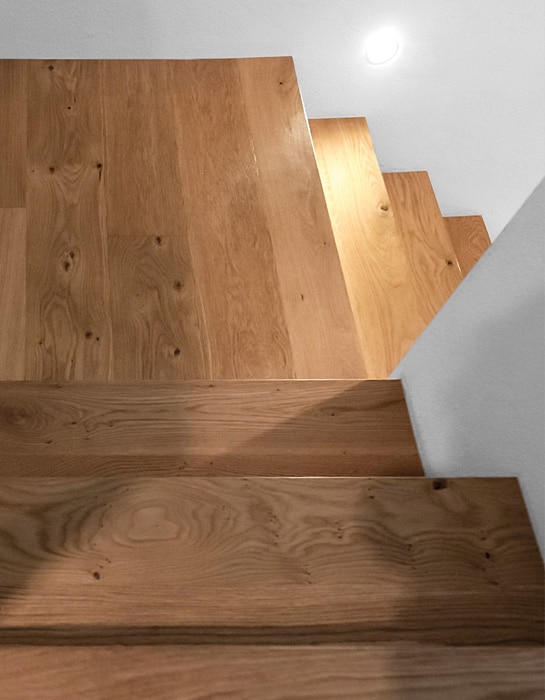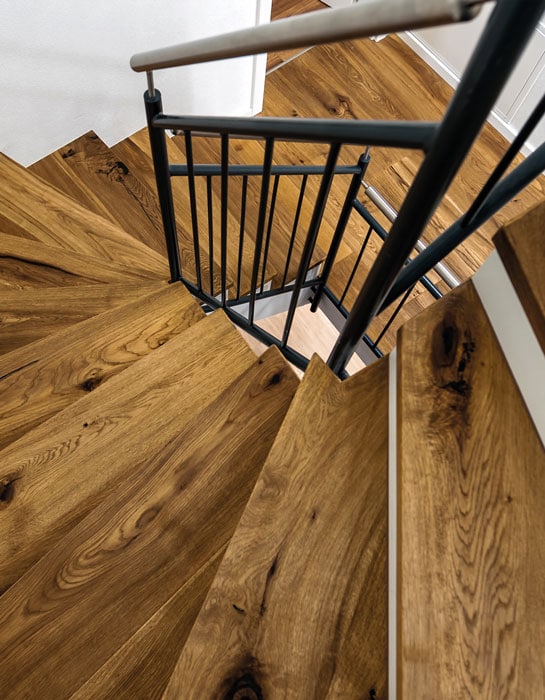 Ideal for covering existing steps
Stair profile Classic
The HAFRO Classic staircase is a popular and timeless design option for both renovations and new builds. With the Classic variant, it is up to you to design the front side. Whether it's made of the same parquet as the tread or the colour and finish of your choice, you make a strong statement with wood as the central element.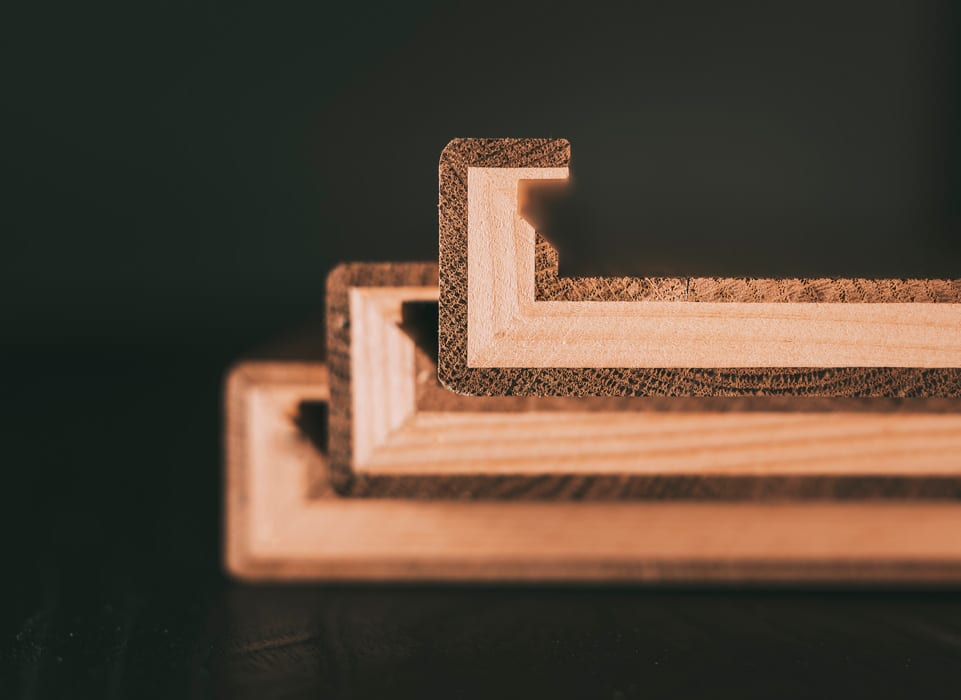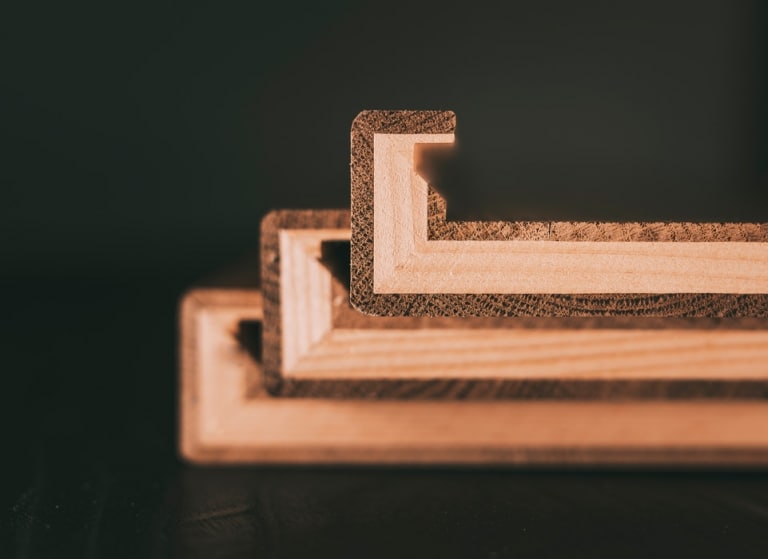 Jointless cover for old and new buildings
Stair profile Modern
Perfection redefined! Flowing and elegant like a waterfall, the HAFRO Modern staircase nestles over the staircase structure as if cast from a single mould. Effective on the floor and beautiful in the room. With a passion for aesthetics and innovation, we offer special ideas for special rooms.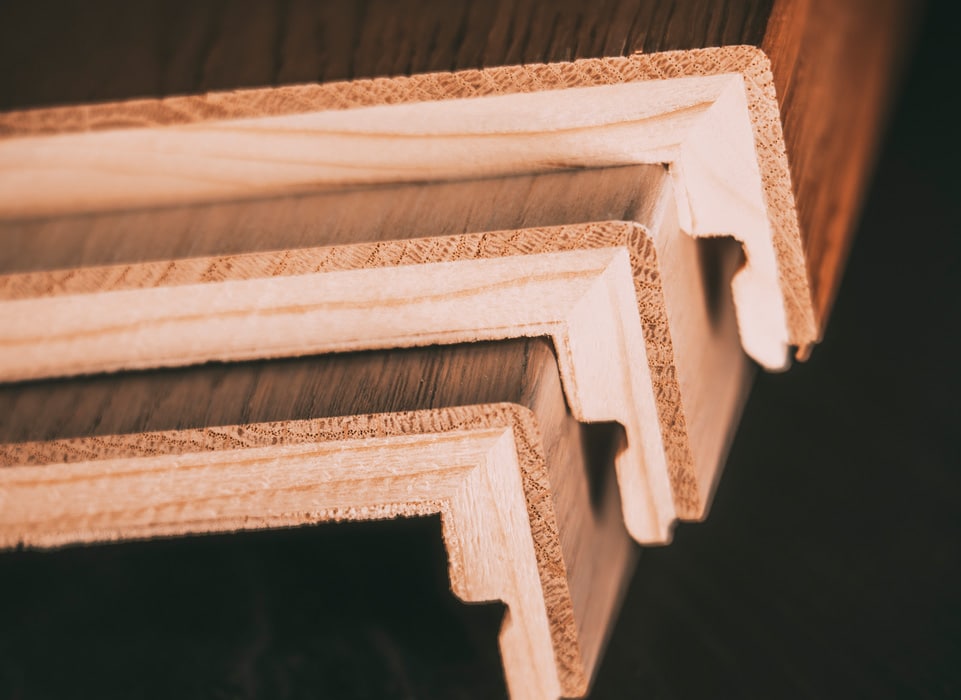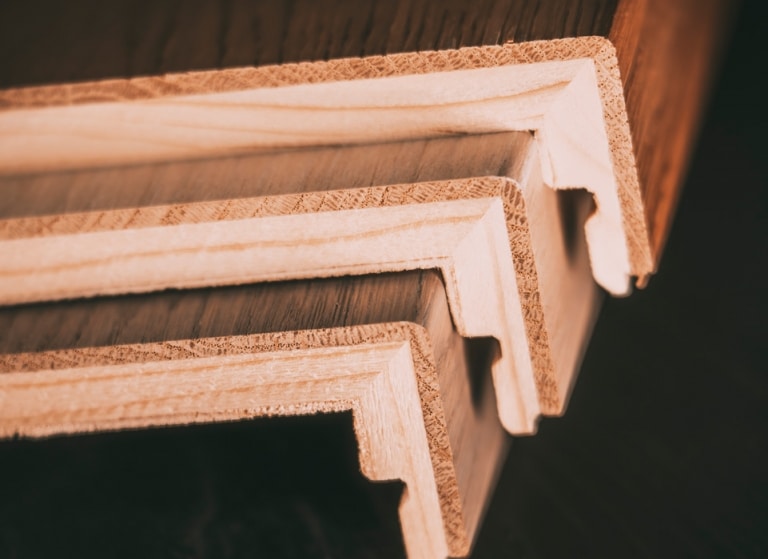 A design that speaks for itself
Stair profile KRAGARM
The HAFRO staircase Kragarm stands for exclusivity and high end. The Kragarm staircase grows out of your walls like branches from a tree. Minimalist and expressively designed, the steps in particular come into their own. Outstanding for its perfection in production and reduced elegance, the Kragarm staircase fits into different rooms. A design that stylishly highlights the architecture and character of your modern interiors.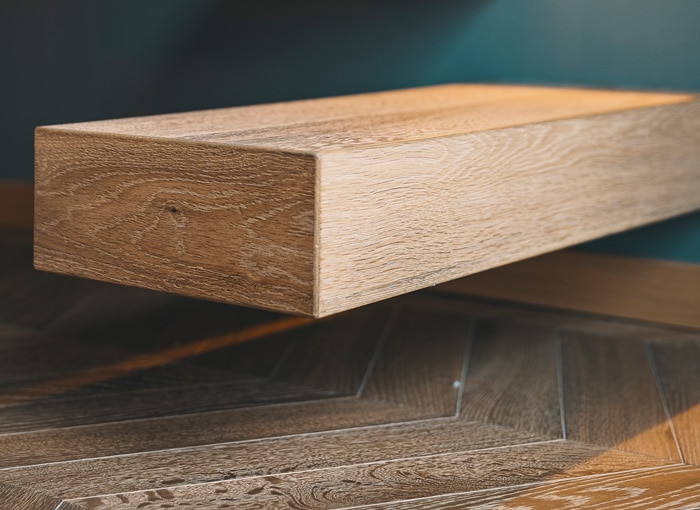 Visual variety and impressive functionality
Stair profile
INFINITY VINYL
Despite the extremely low installation height, we have found a perfect solution with our folding technology. As a result, we can offer stair nosings and side finishes in the Classic and Modern stair profiles, just as we do with our wooden floors.
HAFRO Infinity Vinyl – facts you can rely on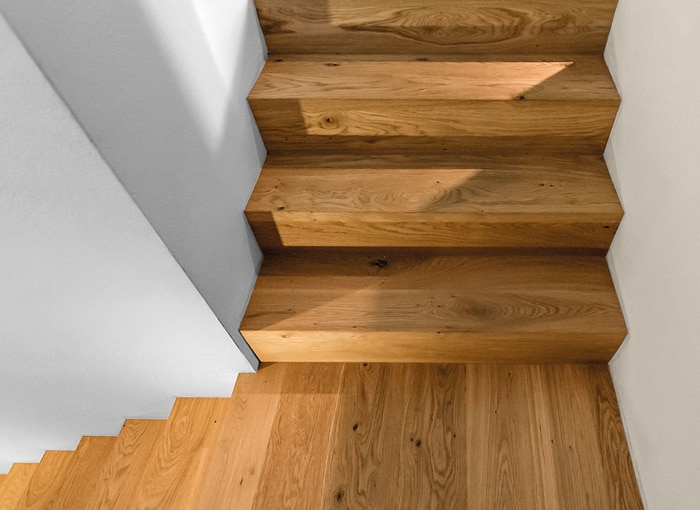 The safe hold
Handrail
& wall cover
Modern architecture is characterised by individuality and homogeneity. From simple, classic wooden planks, we create a connection from the floor to the wall and the handrail. HAFRO creates your special covers and handrails from beautifully shaped floorboards. Because good design also has something to do with feeling.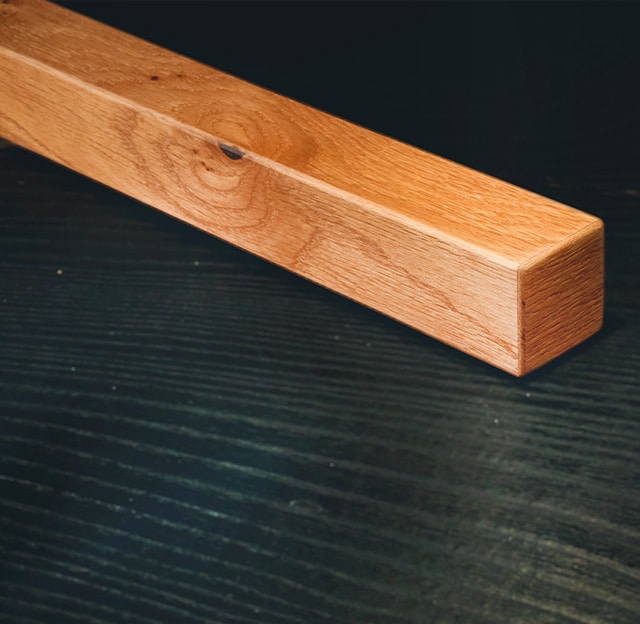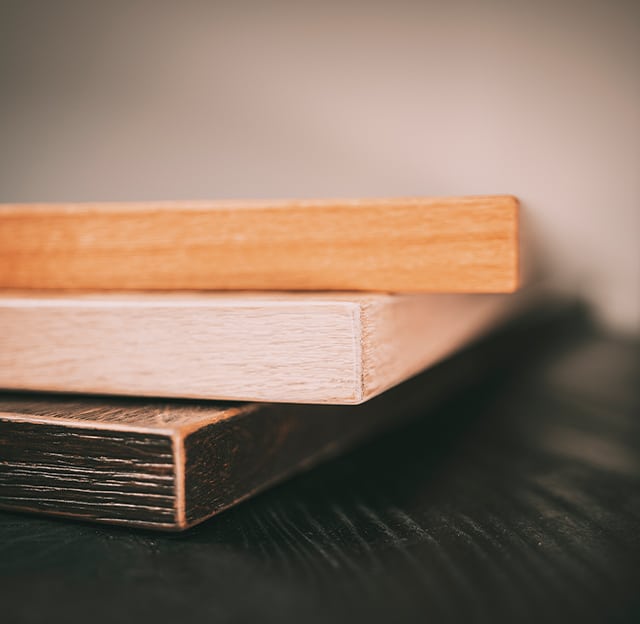 Innovative, functional design
LED
MILLING
LED technology has opened up new dimensions in the lighting sector. Never before has it been possible to create great lighting effects with so little energy consumption. The development and use of LED technology is also advancing rapidly in the staircase area. Fine, linear light strips can be milled in and illuminate the steps without glare. Another advantage is the special, passive glare-free light source (night).